During the first four months of 2011, 95 percent of new multifamily permits issued have been issued in Larimer, Jefferson, Denver and El Paso counties. Prior to June 2011, virtually all new permits had been issued in only Larimer, Denver and El Paso counties, but Jefferson county has recently issued permits for more than 400 new multifamily units.
According to new
multifamily permit data
for Colorado counties, released Monday by the Census Bureau, 2,318 multifamily permits have been issued from January through August of this year. 2,203 of them were issued in Larimer, Denver, Jefferson and El Paso counties.
The remaining 115 permits were issued in Mesa, Boulder and Douglas counties. No other county in the state reported any new multifamily permits issued so far this year.
For more historical info on multifamily permits,
see here
.
In the map below, we see that the geographic distribution of new multifamily permits.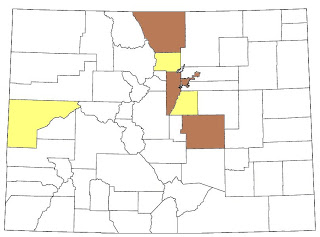 Brown: More than 400 permmits issued in 2011
Yellow: fewer than 100 permits issued in 2011
White: no permits issued, or no data
Total multifamily permits issued, Jan-Aug 2011
Boulder 34
Denver 916
Douglas 17
El Paso 417
Jefferson 416
Larimer 454
Mesa 64
With so little demand for new condominiums right now, it is safe to assume that the majority of new multifamily permits being issued are for rental housing. We see most of this activity in areas where vacancy rates have been tight or look to be tight for the near term.
With apartment vacancy rates headed below five percent in the Denver, Larimer and El Paso counties, the markets appear to be responding to tight vacancies with plans for future construction.